Ribbon cuttings
New businesses in Richardson and new members to the Richardson Chamber of Commerce are welcomed and encouraged to host a ribbon cutting ceremony! This is a great way to announce a grand opening, showcase your business, introduce yourself to the local business community and market yourself to your potential customer base.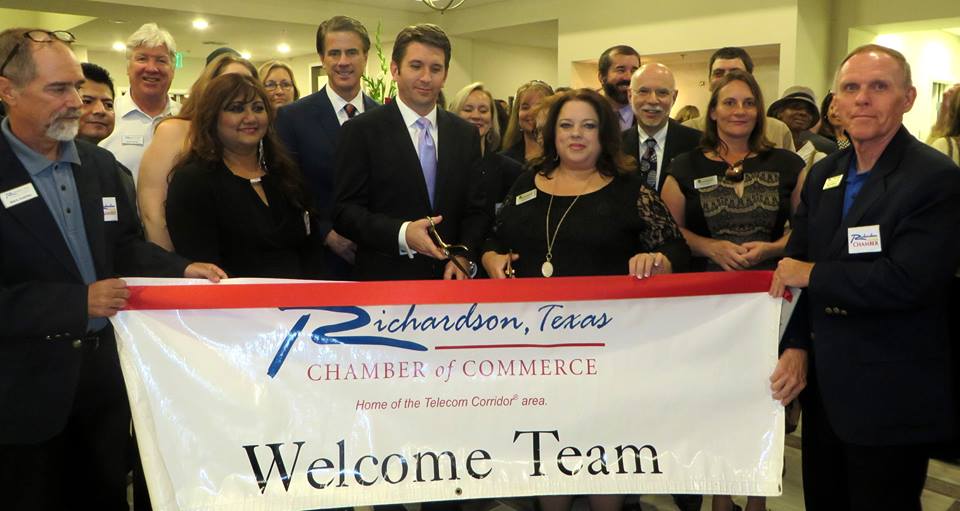 Tips to make your ribbon cutting ceremony a success:

1. Invite your clients, prospects, vendors, staff, friends and family (the more, the merrier!)
2. Serve food and drinks (this is a happy occasion - put out some light appetizers, beer & wine at your discretion!)
3. Invite local dignitaries (often the mayor, city council members and city & Chamber staff like to attend these events and show their support)



Please contact Sylvia Palmer sylvia@richardsonchamber.com or 972.792.2816 to host a ribbon cutting or for more information.