International Concierge Committee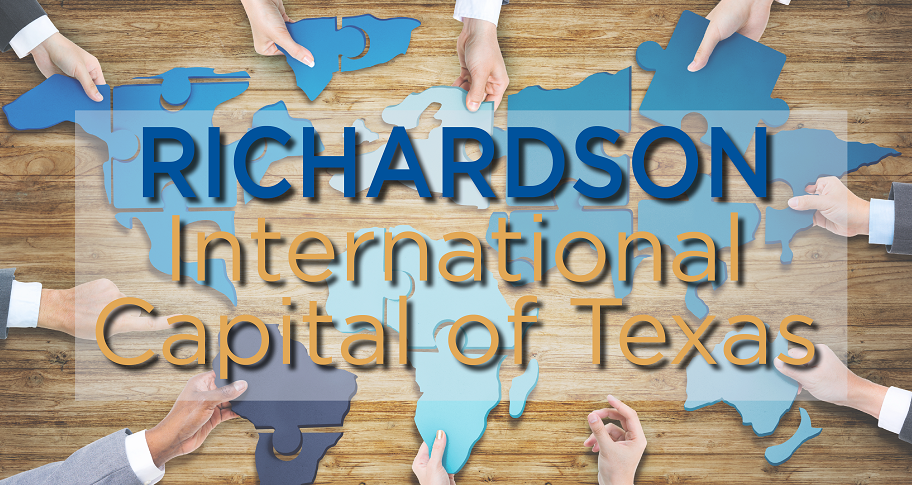 The International Concierge Committee promotes the chamber's soft-landing services offered by committee members. The committee meets monthly to hear thought-provoking speakers address international commerce issues. Round table discussions promote networking opportunities for members to connect each month.
Past events have featured topics such as Brexit, doing business with Japanese companies and cultural and business practice differences around the world. 
If you're interested in joining this committee, please contact Beth Kolman or Shannon Skripka.
Your support to grow overseas
Coming to the U.S. Market?
Are you considering launching your overseas-based company in the U.S.? Here's why you should consider Richardson as your U.S. business headquarters.
The state of Texas Legislature has proclaimed Richardson the "International Business Capital of North Texas."  Known as The Telecom Corridor®, Richardson is a premier center of diverse global technology-based companies.
International Concierge Services – Choose resources based on your needs

To help non-U.S. companies establish their business in the U.S. and specifically Richardson, the Richardson Chamber of Commerce has created a unique program providing expert resources to ease critical business startup issues. Resources provided by member companies and consultants include:
Legal assistance (incorporation; immigration/visas; intellectual property; etc)
International banking (setting up accounts / letters of credit /currency exchanges)
Translation services
Logistics / transportation services
International business consulting
Import/export assistance (export licensing etc.)
 Public relations services
Specific country importation knowledge
Relocation services
Commercial and residential real estate services
HR/staffing
Marketing, sales, business development, management consulting
Inexpensive "soft landing" office space
We're ready to help you enter the U.S. market quickly and easily. Let us know how we can help your business succeed!
Visit the International page to find out how REDP can help your Richardson company expand overseas or why Richardson would be a good U.S. location for your international company.