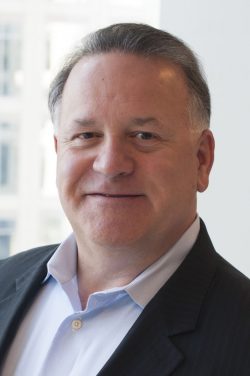 William "Bill" C. Sproull  is president and CEO of the Richardson Chamber of Commerce, Tech Titans and the Richardson Economic Development Partnership (REDP).
This unique and complex set of organizations he runs has two separate Board of Directors and a City to whom he supports.
For each organization he leads, Sproull has achieved transformative success. He has led the REDP's revitalization strategy of Richardson's Telecom  Corridor area through a focus on industry and technology diversification. He built Tech Titans into the technology industry association for North Texas technology community. He has twice led the chamber's successful effort to achieve top-level five-star accreditation from the rigorous US Chamber Accreditation Program, an achievement that only 1% of all chambers in the U.S. earn.
Sproull has also been a leader in state, national and international economic and technology development. He served for six years on the board of the Texas Emerging Technology Fund, a half-billion investment fund, which he chaired during 2010-2011. He was elected chairman of the International Economic Development Council (IEDC), the world's largest association for professional economic developers, in 2014, and served on its board for 10 years.
Previously he held senior economic development positions at the Dallas Regional Chamber, the McKinney Economic Development Corporation, and at the Economic Development Corporation of Kansas City, Missouri. Sproull is a graduate of Baylor University, where he earned a BA degree with a double major in economics and political science.
Sproull is currently the chairman of the board of the Texas Research Alliance, a joint industry-university program of the Dallas, Ft. Worth, Arlington and Richardson chambers.  He also serves or has served on the boards of the Texas Association of Business, the Technology Councils of North America Foundation, the North Texas Commission, and the Dallas Regional Chamber. He was recently appointed by Texas Governor Greg Abbott as chair of the Governor's Broadband Development Council, a legislatively created group.
Sproull's economic development accomplishments were recognized by the editors of Site Selection magazine when they selected the $3 billion Texas Instruments project "Emmitt" as the Top Development Deal nationally of 2003; his economic development teams have been selected three times by Site Selection as one of the top 10 development groups in the U.S.  He guided and edited two major professional research papers on entrpreneurship published by IEDC: Accelerating Success: Strategies to Support Growth-Oriented Companies, and Unlocking Entrepreneurship: A Handbook for Economic Developers.
In 2010, the IEDC designated him with the distinction of being a Fellow Member of the Council, and in 2015, an Honorary Life Member. Tech Titans inducted Sproull as its inaugural member of its Hall of Fame in 2010.
Sproull is married to his wife, Jennifer, of 20 years, has four children, rescues labrador retrievers, has been an active Boy Scout adult leader, and likes to golf and travel.