Lead, learn, grow your business
Achieve your goals
Whether you are looking for prospects, trained employees or a network of experienced decision makers, the Richardson Chamber of Commerce is the hub of the local Richardson business community, focused on driving business success. We serve 600 active members from small business owners to leaders of mid-size companies and major corporations. As a five-star chamber, we've been accredited by the U.S. Chamber of Commerce, placing us in the top one percent of chambers nationwide for quality, expertise and leadership. Located in the heart of the North Texas technology corridor, we're closely aligned with our sister organization, Tech Titans.
Spark your leader persona.

Stand out from the crowd.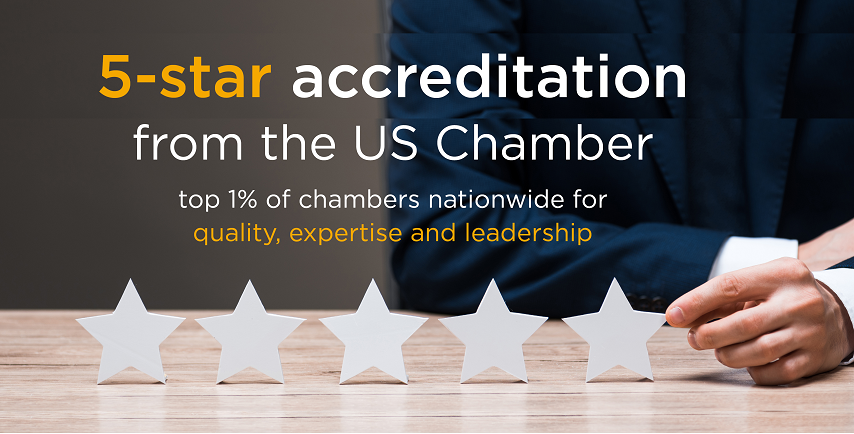 I've been a member of several different chambers, and I have to hand it to the Richardson Chamber of Commerce. They truly do go above and beyond for their members! Especially during the pandemic. In the past 2 months I've had 2 ambassadors reach out and ask me how I'm doing and if there is anything they can do to help. 
Lance VanHemel from Taco Cabana
The chamber is dedicated to building a vibrant and thriving local economy where your business can thrive, by attracting new investment and jobs, through marketing and recruitment efforts and by working with existing employers through its Richardson Economic Development Partnership (REDP), a partnership with the City of Richardson.
Leadership Richardson is a unique opportunity for you or your company's emerging leaders to enhance your personal and organizational skills as they relate to community trusteeship. Participants meet monthly, September through May, to explore all aspects of the community.