Business Opportunities in Central America Webinar Series- Nov 2021 - Jan. 2022
Business Opportunities in Central America Webinar Series 

The U.S. Commercial Service has organized a Central America webinar series focused on highlighting business opportunities and key projects in the region's best prospect sectors:
agriculture

food processing and packaging equipment

automotive parts/accessories/service equipment

construction equipment and building materials

architecture and engineering services

safety and security equipment

energy

water resources equipment

travel and tourism.
Market Highlights will include Costa Rica, Honduras, El Salvador, Guatemala, Belize, and Panama.
Webinar participants will have the opportunity to hear directly from U.S. diplomats, local government officials, subject matter experts, and resource partners and receive valuable strategic input for crafting market entry strategies.
The series of events will be hosted using Webex:
Doing Business in Honduras – November 18, 2021 Export Logistics in Central America
Doing Business in Guatemala – December 16, 2021 Working with Developing Banks in the Region – IDB – World Bank
Doing Business in Belize – January 6, 2022 E-commerce in Central America
Your organization can participate in one, two or more webinars. Click on each event above to register or the below link to register for the entire series. 
Cost
Each webinar-  $30 
Entire series - $120.
Register Here for the entire webinar series.
For questions regarding this program, please contact Isabel Davila at isabel.davila@trade.gov  
USCANConnect 2021 Virtual Trade and Business Development - December 9, 2021
USCANConnect 2021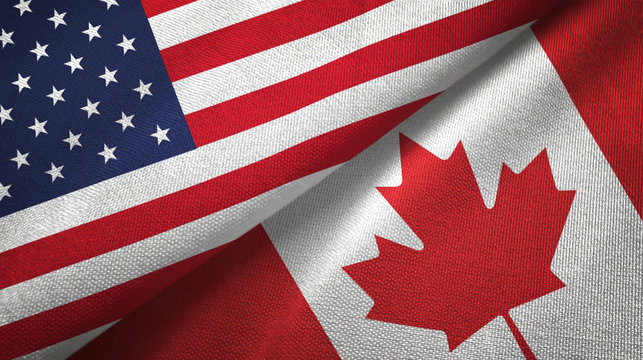 Date: December 9, 2021
Time: 10AM - 4PM
USCANConnect 2021 is CS Canada's flagship virtual trade and business development event providing U.S. SMEs with assistance in partnering with Canadian agents/distributors seeking opportunities in a dynamic U.S.-Canada trade and investment relationship.
Provides an opportunity for U.S. exporters to connect, meet and discuss their business objectives with potential Canadian partners. U.S. export-ready firms will find USCANConnect 2021 a very cost‐effective and efficient way to develop business prospects in Canada.
Canada's geographic proximity, stable business climate, and familiar business practices are a USD 255 billion export market for U.S. businesses and considered first by export-ready SMEs prepared to grow in global markets.
Link to Register - https://www.trade.gov/uscanconnect-2021-virtual-event
Business meetings with Japanese FoodTech Companies- Feb. 2022 - Mar. 2022
Web-Based CEO Business Meeting Event for FoodTech 
Event Date:
Feb. 21st to Feb. 25th, 2022*
Feb. 28th to Mar. 3rd, 2022
*Excluding Feb. 23rd due to a national holiday in Japan
Target Participants:
Decision-makers (CEOs, Directors, GMs,
etc.) with an interest in collaborating
with elite Japanese SMEs.
Cost:
FREE! 
*An interpreter and Advisor from SME SUPPORT JAPAN will attend each meeting at no cost
Inviting companies seeking technology in:
Automation and labor-saving in food processing 
Freshness preservation and packaging materials 
Wastewater treatment 
High value-added or advanced technology for food products (alternative protein, cultured meat, IoT appliances, etc.)
Smart-agriculture (Plant factories, productivity improvement, insect control equipment, etc.), among others.
Please submit an online application by Monday, November 29th, 2021**
*Please note that as a result of the screening process, you may not be selected to participate in this CEO business meeting event.
Contact Information 
Management office of Web-Based CEO Business Meeting Event for FoodTech
Email: foodtech-ceo2021@pasia.co.jp
Contact Persons: Nachigami (Ms.), Juniza (Ms.)
Trade Winds Mission and Business Forum: Middle East & Africa- March 2-10, 2022
Trade Winds Mission and Business Forum: Middle East & Africa 

Date: March 2-10, 2022
Trade Winds, the largest U.S. Government-led trade mission and business development forum, will be held in Dubai, UAE at the InterContinental Festival City, at the same time as World Expo. Organized by the U.S. Commercial Service, Trade Winds features pre-scheduled meetings with U.S. Commercial Diplomats from over 20 countries in the Middle East, North Africa and Sub-Saharan Africa, exciting conference programming and plenty of networking! The meeting scheduling platform will open to all paid registrants in early February.
Qualified U.S. businesses may customize their experience with optional business-to-business matchmaking meetings with pre-screened buyers, agents, distributors or joint-venture partners in the UAE as well as Algeria, Morocco, Egypt, Israel, Saudi Arabia, Kuwait and Qatar. 
For questions, please contact TradeWinds@trade.gov.
Click here for more information about the event
Central America Trade Mission and Business Conference- March 27-April 1, 2022.
Central America Trade Mission and Business Conference 
The United States Department of Commerce, International Trade Administration is organizing a trade mission to Central America that will include the Trade Americas – Business Opportunities in Central America Conference in Guatemala City, Guatemala on March 27-April 1, 2022.
The Conference Will Focus On:
regional and industry-specific sessions

market entry strategies

legal

logistics

trade financing resources

pre-arranged one-on-one consultations with U.S. Commercial Diplomats posted in six U.S. embassies in the region.
The mission is open to U.S. companies from a cross-section of industries with growing potential in Central America, but is focused on U.S. companies representing best prospects sectors such as Agriculture, Automotive Parts, Accessories, and Service Equipment, Construction Equipment and Services, Cosmetics, Cybersecurity, Design and Construction, Disposable Medical Supplies, Education and Training, Energy, Franchising, Information and Communications Technology, Medical Equipment, Packaging Equipment & Machinery, Plastics, Safety & Security, Solar Energy Products, Travel and Tourism.
Depending on market potential, mission participants may request a customized business matchmaking service in up to TWO countries: Costa Rica, El Salvador, Honduras, Guatemala, Belize, and Panama.
The combination of the conference and customized business-to-business matchmaking appointments in ONE or TWO countries with pre-screened potential buyers, agents, distributors, or joint venture partners will provide participants with strategies for expanding their business across the region.
More Information: https://www.trade.gov/central-america-trade-mission
London Tech Week- June 13 - 17, 2022
London Tech Week
Be part of the future- amplifying the power, resilience, and speed of innovation!
Date June 13 to June 17, 2022
The London Tech Week is on a mission to build a better more inclusive digital world.
The through-year content program culminates in a week-long festival in June 2022 gathering the world's most inspirational founders, global leaders, senior investors, and rising stars to collaborate and discuss the vital role of technology in society.
What to Expect in 2022
London Tech Week will gather the world's most inspirational founders, global leaders, senior investors and rising stars to collaborate and discuss the vital role of technology in society. The festival's purpose is to showcase how tech is transforming both business and society by driving important conversations around transformation, diversity and innovation. We'll unite the global tech ecosystem to inspire impactful innovation, building a better digital world for both business and society.
London Tech Week is hyper-focused around network building. The physical and virtual moments will bring together leaders, thinkers, and doers to build relationships and connect.
Edge 2022- Supply Chain Conference and Exhibition - September 18-21, 2022
Edge 2022- Supply Chain Conference and Exhibition
Date September 18-21, 2022
Location Gaylord  Opryland Resort and Convention Center
2800 Opryland Drive
Nashville, Tennessee 37214 
Nashville, the "Who's Who" of Top Logistics and Distribution Firms!
EDGE Supply Chain Conference & Exhibition is the event you need to attend in 2022 and we are just breaking the ice. The global landscape has fundamentally shifted, accelerating the need for supply chains to broaden their mission and deliver competitive advantage. Connect with your global supply chain community to discover the latest innovations, new strategies, and best practices like never before.
With nearly twice the unbiased content and learning opportunities of other events, EDGE delivers over 100 sessions spanning the end-to-end supply chain, so you can curate your own agenda and take back practical strategies and concepts to reinvent or re-establish your organization in the marketplace. What will you learn? Ninety percent of attendees surveyed received actionalble ideas from EGDE.
From the opening keynote to the closing session, and everything in-between, world-renowned experts, industry leaders, and visionary thinkers will inspire, and entertain, with new ideas and insights on topics that affect today's supply chain.
Past speakers include: Howard Schultz, CEO, Starbucks; Dave Clark, SVP, Supply Chain, Amazon; Daymond John, CEO, FUBU; Peter Carlsson, VP Supply Chain, Tesla; T. Boone Pickens, Founder, BP Capital; Arthur Valdez, EVP Supply Chain, Target.
Supply Chain Exchange Exhibition
Experience the newest solutions of world-class supply chains and talk one-on-one with experts at this one-of-a-kind exhibition. This unique opportunity to view demonstrations, equipment, systems, and technologies that provide cutting-edge solutions to a wide range of supply chain challenges is only available at EDGE.
For More Information including sponsorship and advertising opportunities, contact:
Lawrence P. Howorth, VP, International Business Development/Director, Mayor's Office of International Business, City of Richardson
Phone: 972.792.2814     Email: lphoworth@telecomcorridor.com
Beth Kolman, Director Economical Development, City of Richardson
Phone: 972.792.2817     Email: beth@telecomcorridor.com