Date
July 26-30, 2021
Cost
FREE
*Registration Required*
OVERVIEW
The Greater Dallas Korean American Chamber of Commerce (GDKACC) is proud to host the 3rd K-Brands Expo. The theme of the K-Brands Expo is "K Beauty LUX." The event will be divided into four categories with 30 virtual exhibitors. The four theme halls will display digital content online to promote exhibitor's products & services.
K Beauty is attracting the attention of the global beauty market for its innovative technology and trend setting style. This EXPO is designed to introduce Korean skin care and cosmetics companies to the US market, the world's largest beauty and skin care market. The K-Brands Expo 2021 featuring K Beauty LUX will focus on consumer trends in the North American beauty market and provide business matching services tailored to each exhibitor's export strategy.
Date
July 14-15, 2021
5:00 - 6:30 PM PDT
Cost
FREE *Registration Required*
OVERVIEW
JETRO invites Japanese corporate venture capital groups ("CVCs") and new tech/business hunters to make a reverse pitch on the topic of healthcare to potential collaborators. It welcomes as attendees individual companies, venture capitalists, accelerators, incubators, and tech/ business partners from the US and other countries.
The program focuses on Digital Health, Health Devices/Materials, Drug Discovery, and Science Parks, among other topics, and brings together attendees for B2B meetings.
JETRO also invites keynotes speakers who will give attendees insights on how to enter the Japanese market, regulation-related aspects by FDA, and advanced research and development by Japanese and US institutions.
This event is free-of-charge but pre-registration is necessary for both the keynote speech / Japanese company pitch portion and the pre-arranged B2B meetings.
This pitch session will be recorded for those who cannot attend in real time, but you MUST be pre-registered in order to receive a link. The recording will be uploaded day of, so please schedule your B2B meeting for AFTER you intend to watch it. This will help you understand the company's specific goals before meeting 1-on-1.
Contact
Keith O. Sanders - Assistant Director of Business Development JETRO Houston
Phone: (713) 654-5258 / E-mail: keith_sanders@jetro.go.jp  
Leading the Trend in Evaluating and Reengineering Supply Chains in 2021
We want to thank our Sponsors and our Event Partners for their support of this webinar. (Please click on their logos below to be taken to their web sites.)
And a special THANK YOU to our speaker, Harry Moser.
Some comments from attendees of the Webinar:
" . . . . I enjoyed the webinar as it relates to the Texas distribution and/or manufacturing business owners we seek to help build their business up in the ever-changing global market."
"Congratulations on an informative program with Harry Moser! Great information and insights on immediate opportunities for businesses and governments."
"Many, many thanks for putting together such an informative presentation.  The topics . . . covered were spot on and resonated with the attendees, as evidenced by the fact that everyone was still on 10 minutes past the scheduled end."
"Thank you for the very informative session."        "Very good presentation"          "I enjoyed today's webinar."
For those who might be interested in seeing the presentation Check out the recording of the webinar below.
Relevant sources discussed during this event:
The Total Cost of Ownership (TCO) Estimator is a free online tool that helps companies account for all relevant factors to determine the true total cost of ownership. Visit the Reshoring Initiative website and learn more on how this tool can help you and your business.
Visit the data report "RESHORING INITIATIVE 2020" for more information about the increase of reshoring on the year that the world was impacted by COVID-19.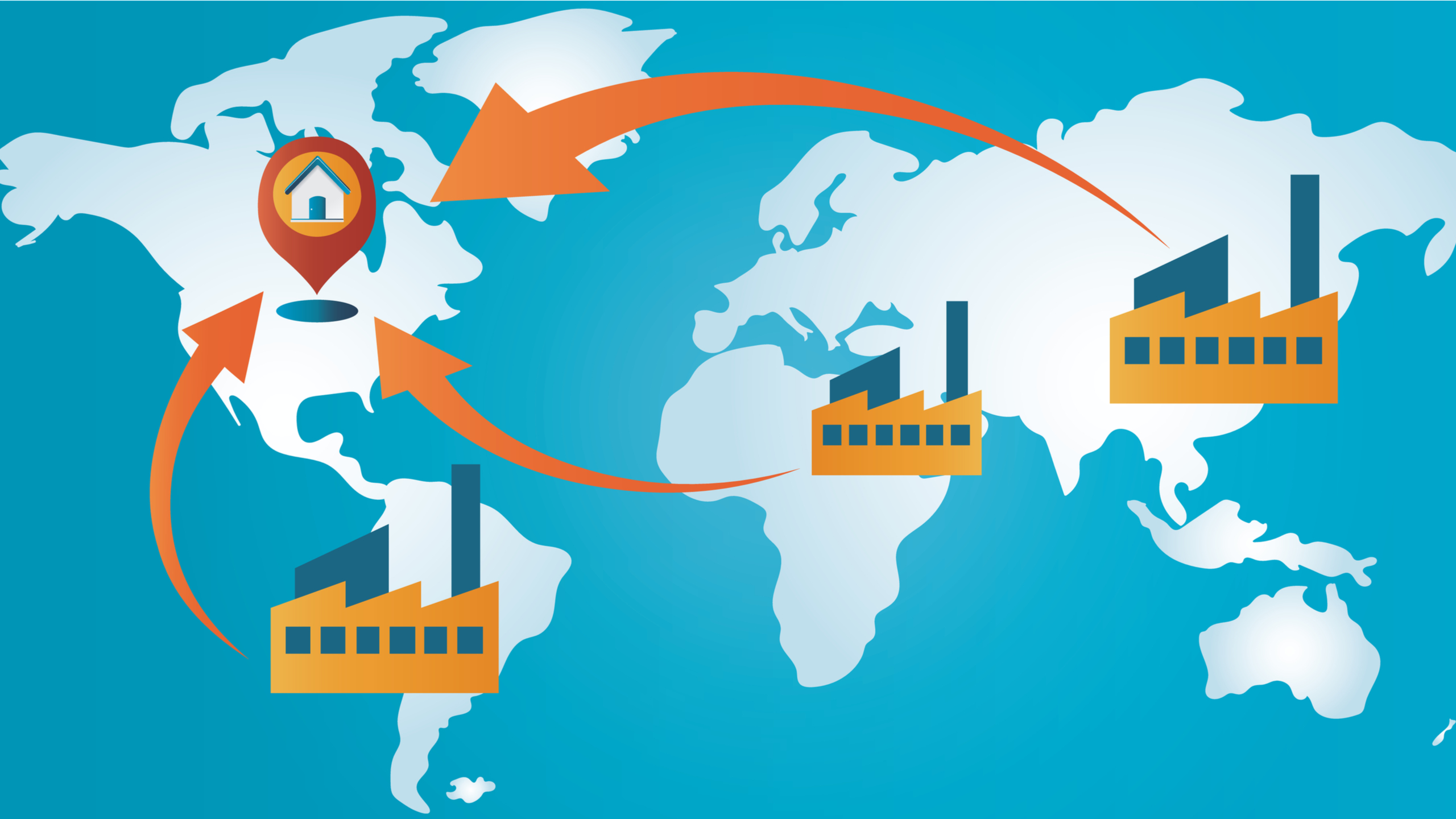 Reshoring is the practice of bringing manufacturing and services back to the U.S. from overseas. Texas, in particular, has been a top destination for jobs coming back stateside as a result of reshoring.
According to Larry Gigerich, executive managing director at site selection firm Ginovus, "Within Texas, both Dallas-Fort Worth and San Antonio could be the biggest beneficiaries of reshoring."
Tune in to find the tools to help you source smarter and sell smarter when competing with imports.
FOR MANUFACTURERS:
• We will demonstrate that shorter supply chains are also more profitable for OEM and supplier for 20-40% of products.
• Learn why manufacturing more products in the U.S. really can be the best economic decision for your company.
• What factors contribute to your product's Total Cost of Ownership.
• How to pick products to reshore.
• How to find and sell to new customers who import what you produce.
FOR DISTRIBUTORS:
• Discover the advantage of shifting to some local sources.
• Tools to sell against imports and get leads.
FOR SERVICE PROVIDERS AND TECHNICAL PROFESSIONALS:
• Learn about how Reshoring might fit in to the Supply Chain for your clients
• Provide value to your clients in assisting in the evaluation and implementation of Reshoring and Supply Chain Reengineering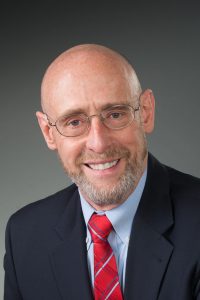 Harry Moser founded the Reshoring Initiative after serving as president of GF Machining Solutions for 22 years. He participated actively in President Obama's 2012 Insourcing Forum at the White House, and he is a member of the Department of Commerce's Investment Advisory Council.
Moser is frequently quoted in The Wall Street Journal, The New York Times and Forbes, and is featured on national TV and radio programs.
He holds BS and MS degrees in Engineering from MIT and an MBA from the University of Chicago.
Harry Moser, Founder & President
Tel: 847-867-1144
Email: harry.moser@reshorenow.org
This webinar is presented at no cost to attendees thanks to our generous sponsors:
Thank you to our Event Marketing Partners:
For More Information including sponsorship and advertising opportunities, contact:
Lawrence P. Howorth, VP, International Business Development/Director, Mayor's Office of International Business, City of Richardson
Phone: 972.792.2814     Email: lphoworth@telecomcorridor.com
Beth Kolman, Director Economical Development, City of Richardson
Phone: 972.792.2817     Email: beth@telecomcorridor.com