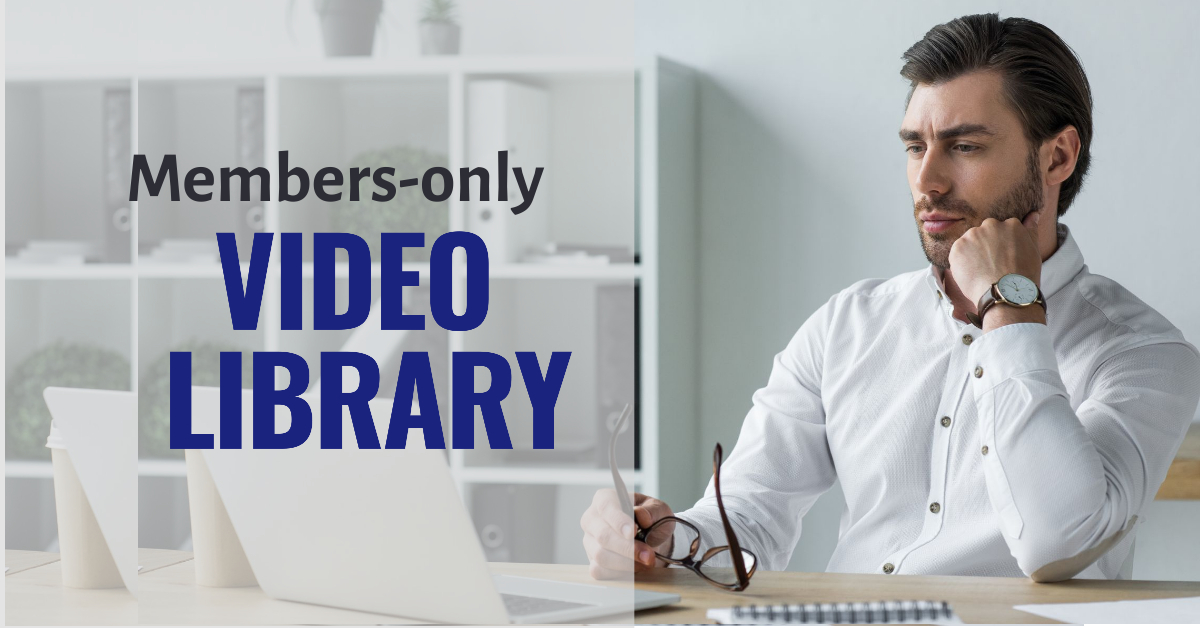 Women in Leadership
Catherine Cuellar, director of outreach, communications and marketing at City of Dallas, talks about how her education in RISD prepared her to face challenges and remain an optimist, and to serve as a leader in the community.
Education & Workforce / Public Policy
A Q&A with Dr. Jeannie Stone, superintendent of RISD
Women in Leadership
Taiwan Brown of RealPage and David Alexander of Gallagher Human Resources & Compensation Consulting show how to navigate difficult conversations about race and racism and discuss potential actions you can take to make a difference.
Women4Women
Shaila D. Parker, Lifestyle Manager & Professional Organizer with LH Executive Services, stepped us through her method to organize anything from your purse to your office.
What is the Richardson Economic Development Partnership and what does it do? Susan Kassen, vice chair of the Richardson Chamber of Commerce economic division presents an overview.
International Concierge
How will the new US-Mexico-Canada trade agreement impact your business and/or customers? A new free trade agreement between the US, Mexico and Canada adds significant updates to the 25-year-old NAFTA contract, and supports robust economic growth in North America.
Public Policy Briefing
A special roundtable discussion hosted by the Richardson Chamber of Commerce with U.S. Congressman Colin Allred and U.S. Congressman Van Taylor.
Major international freight forwarders/specialists who are experts in the movement of products answer questions about pricing, availability of cargo space, types of shipments, delivery speed, shipment sizes and more.
Human Resources Committee
A wide range of employment law, tele-health regulations, and work from home policies will fundamentally change the nature of how we work together now, and will begin to define the "new normal" going forward.
This webinar discusses myriad issues facing businesses, small and large, as we all navigate the new normal.
Helen M. Dorsey, Texas Volunteer Coordinator for Blue Cross Blue Shield, discusses how we can connect with local nonprofits in the North Texas area through virtual volunteering.
Women in Leadership
Ann Ranson, president, Bottom Line 3 Marketing, discusses how to find peace with the many demands on your time, and how you can pivot from a business presentation without losing your cool. Because these pivots require changes - in attitude, energy, and skill.
International Concierge
How will companies reorganize their selling and customer support efforts to be effective and potentially replace the face to face meetings that we have relied on in the past?
Women in Leadership
Jill Slomski, president and owner, Niche Team LLC, discusses actionable steps to create your personal brand.
The pandemic has brought telehealth into wide use. Panelists with UnitedHealthcare, Texas Instruments, GXA, and Methodist Health System discuss how the quick adoption of telehealth affects all parts of the ecosystem - patients, doctors, health insurance companies, and large and small employers.
Chamber President Bill Sproull and Chamber Chair Stan Bradshaw updated about what they're hearing from the city and other business leaders. This is followed by a guided discussion leading to concrete next steps toward recovery as we return to growth and progress.
Broker and Developer
Yoram Solomon, author of The Book of Trust and founder of the Innovation Culture Institute LLC, discusses his trustworthiness model is based on years of original research, years of service as an elected official and as an executive, and service at the IDF 35th Airborne Brigade.
Abbey Garber and Lee Meyercord with Thompson Knight discuss the tax benefits that may be available to your company and your tax filing obligations in light of the steps the IRS and Congress have taken related to the pandemic.
What does it take to be on the Dallas Business Journal's list of the best places to work in North Texas? What is the corporate culture that allows organizations to attract and maintain the best talent?
Growth and Mobility
Economic gardening is an entrepreneurial approach to economic development that seeks to grow the local economy from within, primarily focused on helping emerging growth companies with 10-100 employees expand.
Imagine how much more effective your sales initiatives could be when you really know who your customers are, and why they buy from you (or not), and if you understood who you are competing against and what sets you apart from the pack.
A fireside chat with Gabrielle Madison, Thomson Reuters
This compelling discussion demonstrates that  quality time you with valued friends and family that can make a difference in maintaining your work-life balance when inevitable change comes your way.
The current pandemic has impacted everyone financially in one way or another, and we're all worried about how our investments will handle this current crisis. Has the stock market hit bottom? Should you consider refinancing? How will my taxes be impacted?
Shawn E Tuma guides businesses with a 10 point checklist of why and how to protect their data and systems.
Adam Keller of Atlas Wealth Advisors talks about how small business owners can make sure their valuable businesses are in the right shape to either be handed over or at max value to be sold when the time is right.
Joe Constantino, Einstein's Eyes; Colin Hayes, Belo + Company; Tom Gildersleeve, TNT Dental. Having an online marketing system that gets a head-up on the competition is a challenge Presentation begins at 3:30. Paid advertising, 19:00 SMS texting and apps. 26:00 questions to ask your marketing vendor 28:30 AI. Develop your brand story.