Women in Leadership encourages, inspires and develops women as they grow into their roles as business leaders in our community. The group hosts quarterly luncheons aimed at building leaders and networking events designed to broaden business contacts.
Interested in serving on the committee? View guidelines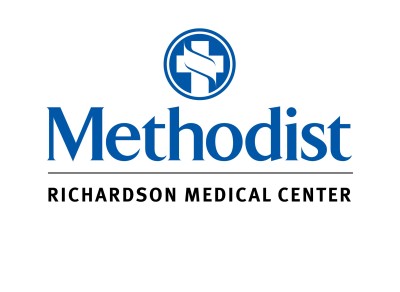 WIL Committee Meetings:
3rd Wednesday of every month 8:15 am - 9 am
Richardson Chamber board room
411 Belle Grove Dr. Richardson 75080
Women on the Go Committee Meetings:
4th Wednesday of every month 8:30 am - 9:30 am
Amegy Bank
1901 N Central Expy, Richardson, TX 75080
If interested in attending, contact
Andrea Young


2017 Theme


People-Purpose-Passion



Women in Leadership Luncheon Series
Quarterly luncheons provide members with the opportunity to enrich their knowledge and expand their network.


Next Luncheon
Wednesday, December 6
11:30 am - 1 pm
NOAHs of Richardson, 2251 N. Greenville Ave, Richardson 75082

TBD
---
Women on the Go Networking Event
Next Event
Vendor Fair
Wednesday, October 4 , 5:30-7:30 p.m.
The Warren Center, 320 Custer Rd., Richardson 75080


---
Mentoring program
Women 4 Women provides professional guidance to women who are entering or transitioning in the workforce. Find out more about this encouraging program.

Next Event
Tuesday, October 10 | 5:30 - 7 pm
Richardson Chamber Board Room | 411 Belle Grove Dr., Richardson 75080

Book discussion:
"Start with Why" by Simon Sinek



2017 Luncheon Schedule
Dates:
March 1 - Fran Harris, TV Personality, Business Coach, Speaker


June 7 - Panel discussion on health innovations with Donise W. Pearson, Mary Cooley, Shradha Aiyer, moderated by Tanis Cornell


September 6 - Panel discussion with female leaders in the real estate industry including Emily Hoffman, Janice Peters and Elysia Ragusa


December 6 - TBD
all programs and dates are subject to change.
Women on the Go - networking events
5:30 – 7 pm 

These after hours networking events offer opportunities for professional development and support. Our focus for each event is for you to learn ways to succeed, exchange ideas, referrals and resources, and make connections that lead to valuable business relationships. Free to attend, click on date to register 
(Any date could be subject to change).


2017 WOG Networking Schedule
Dates:
May 3 - Barre3 Studio
Oct 4 - Vendor Fair
all programs and dates are subject to change.

2017 Women in Leadership tri-chairs
Lead: Cindi Jackson, Vice President Marketing, Texas Bank and Trust
Dana Shepperd, Dana Shepperd & Associates
Kelly Bowman, V.P. Bank Manager, Amegy Bank

Women in Leadership Steering Committee Members
Mary Bedosky, V.P. Bank Manager, LegacyTexas
Elizabeth Hart
Cora Parker-Johnson- Dedicated Volunteer: Plaza @ Richardson and The Potter House, North Dallas
Bonnie Perry, Perry Creative Business Solutions
Amy Spawn, CEO, The Warren Center
Jessica Watts, Director of Corporate Relations, The University of Texas at Dallas
Jan Arrant- Methodist Richardson Medical Center
Taylor Lough- The City of Richardson
Heather Hurd- Frost Bank
Sue Walker - Catalyst Commerical
Angela Fry - barre3
Kristi Waddell - Cawley Partners
Sandee Treptow - Reliant, an NRG Company


Named Committee of the Year 2013
Left to right:
Elizabeth Hart, CEO of the RISD Excellence in Education Foundation
Susan Kassen with Ebby Halliday Realtors
Courtenay Tanner, co-owner of 4 Women Shopping
Chris Luna, Chairman of the Board 2013


Previous programs


2016
Theme: Professional Development: Change-Challenges-Opportunities

March 2- "Make your mark & make it count!" Valerie Sokolosky, founder, Valerie & Company

June 1- "Navigating the river of career success" Tanis Cornell, certified Lumina learning practitioner, business coach, speaker, EWF International, TJC Consulting

September 7- "Political pitfalls for women: Avoid losing through language" Holly Peck, Peck & Associates

December 7- "Optimize brain performance" Deirdre O'Neill-Warren, UT Dallas & Dianna Purvis-Jaffin, UT Dallas


2015
Theme: Builders of Community

Dec 2 - "Catalysts for change in a global community" Betsy Martin, Deputy Director, Women's Initiative at George W. Bush Institute

September 2 - "The keys to building a vibrant community"
Panelist: Nicole Fontayne-Bardowell, DART; Ken Hutchenrider, MRMC; Sandra Hayes, RISD; Susan Rogers, UTD; moderator Mary Bedosky, LegacyTexas

June 3 - Lead with LUV: A conversation with Colleen Barrett, president emeritus, Southwest Airlines

February 25 - "Building Community: A stone carver's view" Dan Johnson, Richardson City Manager

2014
Theme: Learn to Lead: Learn to Succeed Essential business principles to build your professional value

December 3 - "Childlike change, leveraging experiences of our youth! What we can learn about the management of change from our youth. Susan Danko, Senior Vice President of Human Resources, Fujitsu Network Communications


September 3 - "Opportunities, challenges & lessons on the climb to success"
Panelist: Linda Hem, Attorney at law; Ann Pomykal, TI Foundation; Erica Yaeger, UT Dallas and moderator Mayor Laura Maczka, City of Richardson


June 4 - "Get up, Suit up, Show up" Featuring Mary Frances Burleson, president and CEO of Ebby Halliday Realtors


February 26 - "Essential business principles for success" Featuring Holly Reed, regional vice president at AT&T