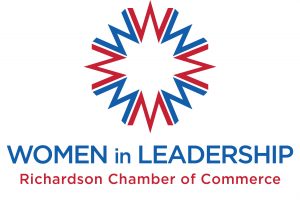 Title Sponsor
Associate Sponsors
---
2020 Women in Leadership Tri-chairs:
Amy Spawn
, Executive Director, The Warren Center
Jeanie Jones, Business Development Manager, Wimmer Solutions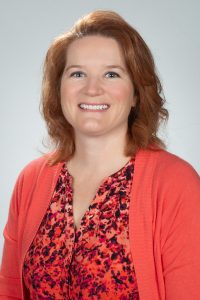 Erin Williams, Financial Advisor, Edward Jones
---
Join the Women in Leadership committee!
Help plan our speakers and events and build strong relationships by working side-by-side with other business leaders.  Your involvement makes a difference!
Richardson Chamber Members only
WIL Committee Meetings:
3rd Wednesday of the month, 8 - 9 am
Richardson Chamber board room
411 Belle Grove Dr. Richardson 75080
Women on the Go Committee Meetings:
4th Wednesday of every month 8:30 - 9:30 am
Amegy Bank, 4th floor
1901 N Central Expy, Richardson, TX 75080
If interested in joining, contact Andrea Young
  Like us on Facebook!

The purpose of Women in Leadership is to inspire, influence and champion women as they grow into their roles as business leaders in our community, by holding Quarterly Luncheons, Women on the Go networking events, and Women4Women peer-mentoring events.
2020 Theme:  Focus on you
Quarterly Luncheons
Quarterly luncheons feature a keynote presentation aimed at building leaders
Next event:
Wednesday, June 3 at 12 pm
Virtual Zoom webinar
Personal branding: Your strategy for success
Featuring Jill Slomski, president and owner, Niche Team LLC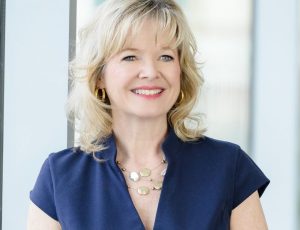 You have the ability to create the career you've always wanted! Join us for an interactive virtual presentation that will provide you with actionable steps to get you exactly where you want to go. We will touch on the steps in the personal branding process, which include:
Strength finding

Defining your areas for improvement

Creating your power pitch

Filling your funnel

Networking strategically
Women4Women Mentoring
Women4Women peer-mentoring events feature short presentations and small-group discussions on topics of professional improvement and empowerment
Next event:
Thursday, June 18 at 5 pm
Virtual Zoom meeting
Investing basics: Rules for the road
Featuring Erin Williams, financial advisor, Edward Jones
Personal investing can seem daunting in the best of times, and even more so in times of economic uncertainty. Please join us to hear from Erin Williams for a refresher on investing basics. Erin will cover 10 principles of investing that can help you achieve your goals and avoid common investing mistakes.
Women on the Go Networking
Women on the Go networking events are held in the evening and designed to broaden business contacts
Stay tuned for our next event
Wednesday, June 3 at 12 pm:
Women in Leadership Quarterly Luncheon with Jill Slomski, president and owner, Niche Team, LLC
Thursday, June 18 at 5 pm:
Women4Women peer-mentoring virtual event with Erin Williams, financial advisor, Edward Jones