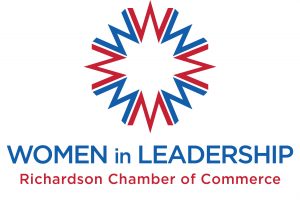 Title Sponsor
Associate Sponsors
---
2020 Women in Leadership Tri-chairs:
Amy Spawn
, Executive Director, The Warren Center
Jeanie Jones, Business Development Manager, Wimmer Solutions
Erin Williams, Financial Advisor, Edward Jones
---
Join the Women in Leadership committee!
Help plan our speakers and events and build strong relationships by working side-by-side with other business leaders.  Your involvement makes a difference!
Richardson Chamber Members only
WIL Committee Meetings:
3rd Wednesday of the month, 8 - 9 am
Richardson Chamber board room
411 Belle Grove Dr. Richardson 75080
Women on the Go Committee Meetings:
4th Wednesday of every month 8:30 - 9:30 am
Amegy Bank, 4th floor
1901 N Central Expy, Richardson, TX 75080
If interested in joining, contact Andrea Young
  Like us on Facebook!

The purpose of Women in Leadership is to inspire, influence and champion women as they grow into their roles as business leaders in our community, by holding Quarterly Luncheons, Women on the Go networking events, and Women4Women peer-mentoring events.
2020 Theme:  Focus on you
Quarterly Luncheons
Quarterly luncheons feature a keynote presentation aimed at building leaders
Next luncheon: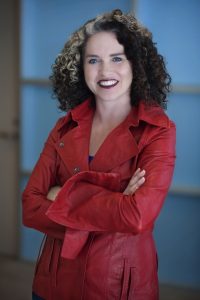 Speaker:  Vanessa Ogle, founder and CEO, Enseo
Wednesday,  March 4, 11:30 am - 1 pm
Drury Plaza Hotel Dallas Richardson
165 W. Cityline Dr.  |  Richardson 75082
Vanessa Ogle founded Enseo® – one of the fastest growing companies in America providing technology services to people and places including hotels and schools. Vanessa is a leader in digital entertainment, connected technology, digital safety, security, and privacy, and has revolutionized industries with endeavors like being the first to bring Netflix to hotel rooms and developing an employee safety system to protect women and children in hotels and schools across the country. She holds 38 US patents. Vanessa has been recognized as E&Y's Entrepreneur of the Year in technology, Enterprising Women of the Year, CEO of the Year by Tech Titans, Dallas Business Journal and Women President's Organization, and has been featured on Bloomberg Radio, Fox Business and Yahoo Finance for her inventive, solution-based technologies. Under Vanessa's leadership, Enseo repeatedly earned a spot on Inc. 500/ Inc. 5000, as well as recognized by Entrepreneur magazine as one of the Best Entrepreneurial Companies in America.
Women on the Go Networking
Women on the Go networking events are held in the evening and designed to broaden business contacts
Stay tuned for our next event
Women4Women Mentoring
Women4Women peer-mentoring events feature short presentations and small-group discussions on topics of professional improvement and empowerment
Stay tuned for our next event