Economic Development, Growth and Expansion (EDGE) Awards
For nearly four decades, this awards program has recognized outstanding Richardson organizations, initiatives and people that create economic impact and sustain community involvement. See all photos>>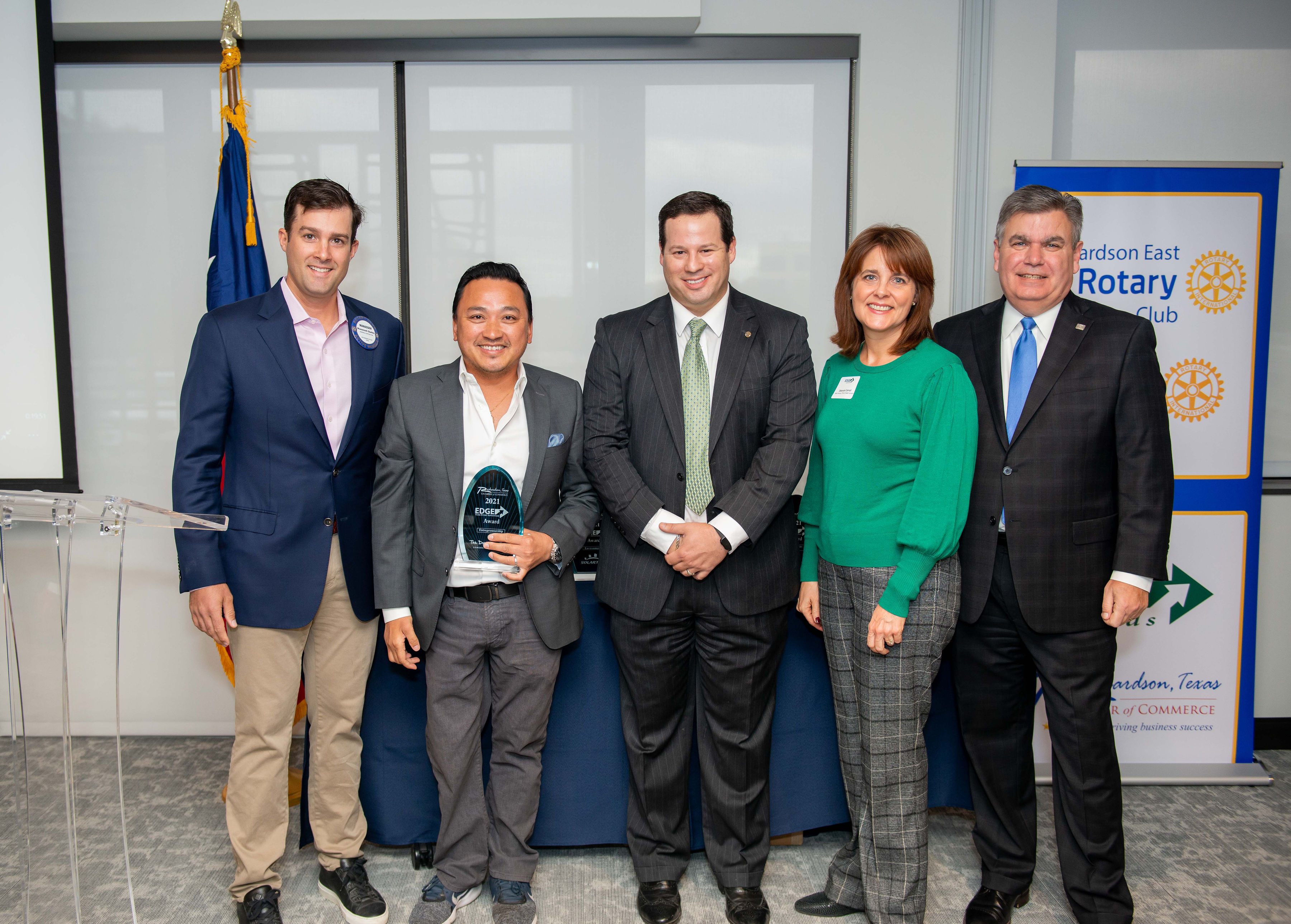 The Drawing Board
Entrepreneurship Award
The Drawing Board received this award for both its role as a coworking haven in Richardson for burgeoning entrepreneurs and in recognition of owner Tim Tieu's dedication to developing start-up companies that provide a wide range of business services. Services. This award is given to a Richardson company, individual or organization that exemplifies entrepreneurship. This award is sponsored by Bland Garvey.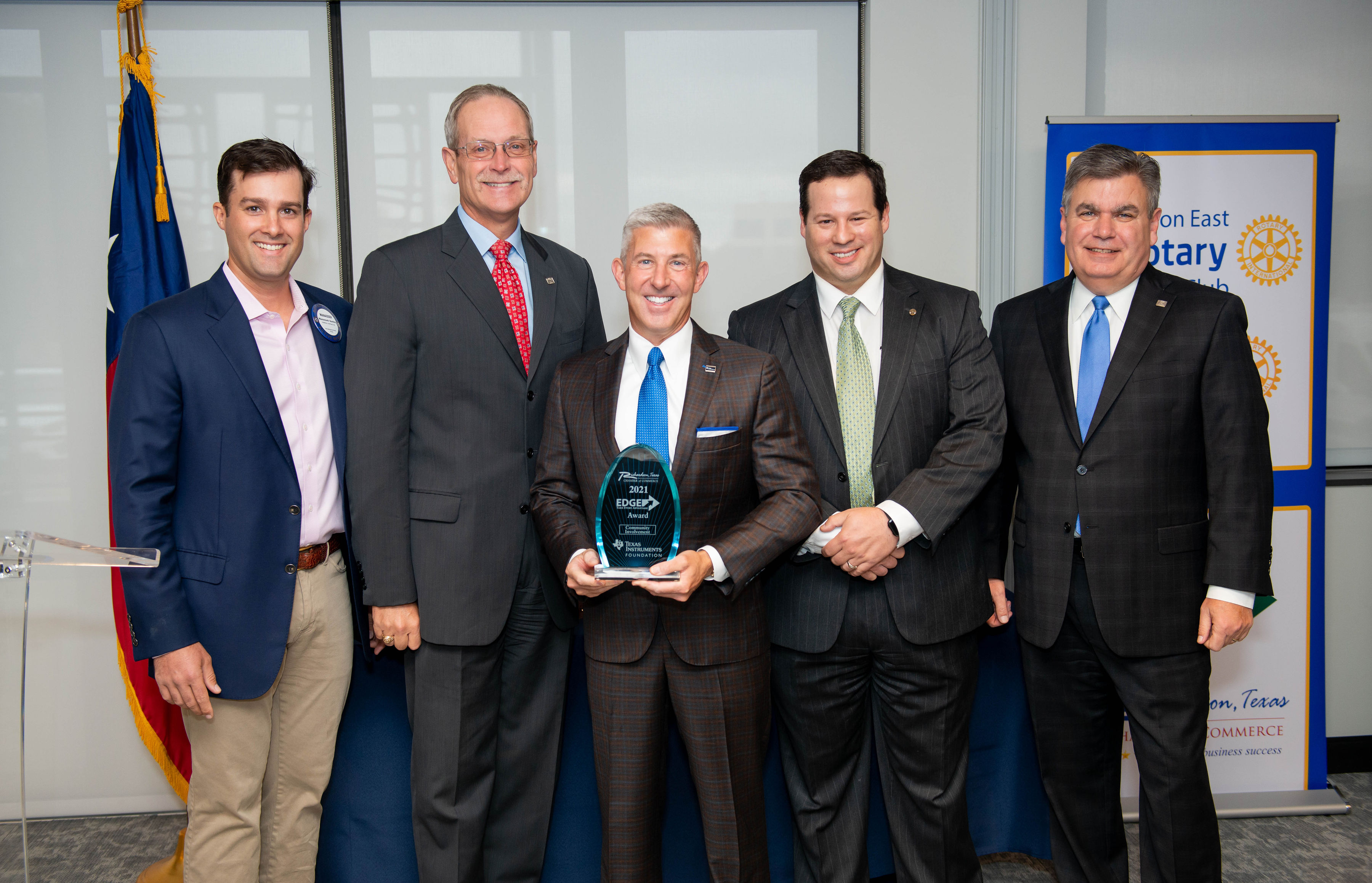 TI Foundation
Community Involvement Award
TI Foundation received this award for its instrumental role in helping the Richardson ISD convert the entire 10,000 student Berkner High School feeder pattern into a STEM-4-ALL feeder pattern into the high school. More detail on this project. This award is given to a business that has consistently, over several years, supported and/or contributed financial resources and personal time to Richardson-specific charitable, educational, civic and social organizations and causes. This award is sponsored by Methodist Richardson Medical Center.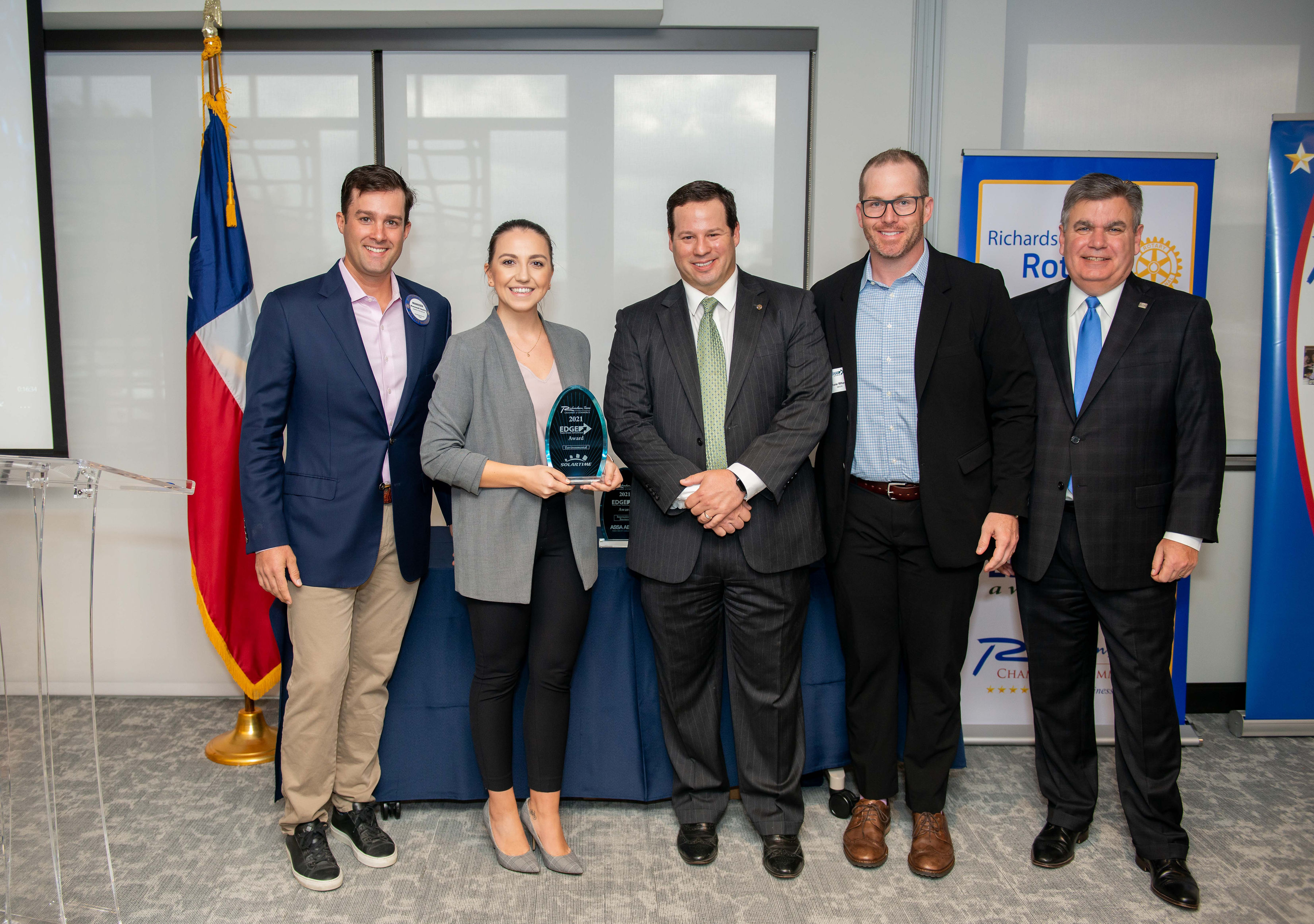 SolartimeUSA
Environmental Award
SolartimeUSA, first founded by Paul Mierzwa in Poland and with regional offices in Richardson, received this award for the company's dedication to providing renewable energy to 21,000 homes and businesses in North Texas and around the world. This award is given to a business or organization for its sustainable and green initiatives and/or products that are effective/innovative and/or can be replicated. This award is sponsored by GEICO.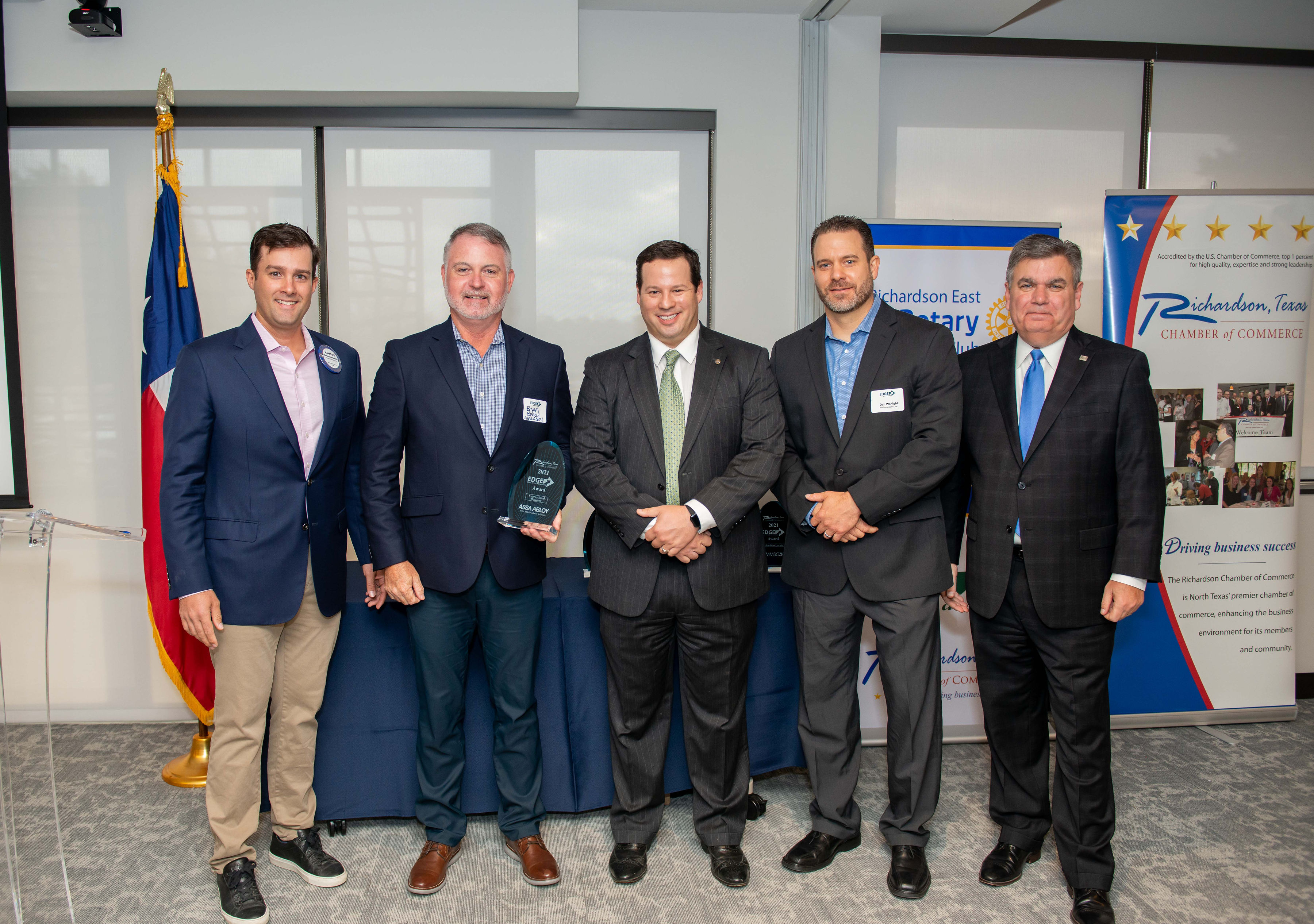 Assa Abloy
International Business Award
Assa Abloy, based in Stockholm and one of the largest lock and security access companies in the world, received this award for its decade-long Richardson presence at 631 International Drive and its growth to 200 local employees. This award is given to a foreign-owned or ethnic business that has given significant support and/or provided significant economic investments in the community or job creation. This award is sponsored by Halff Associates.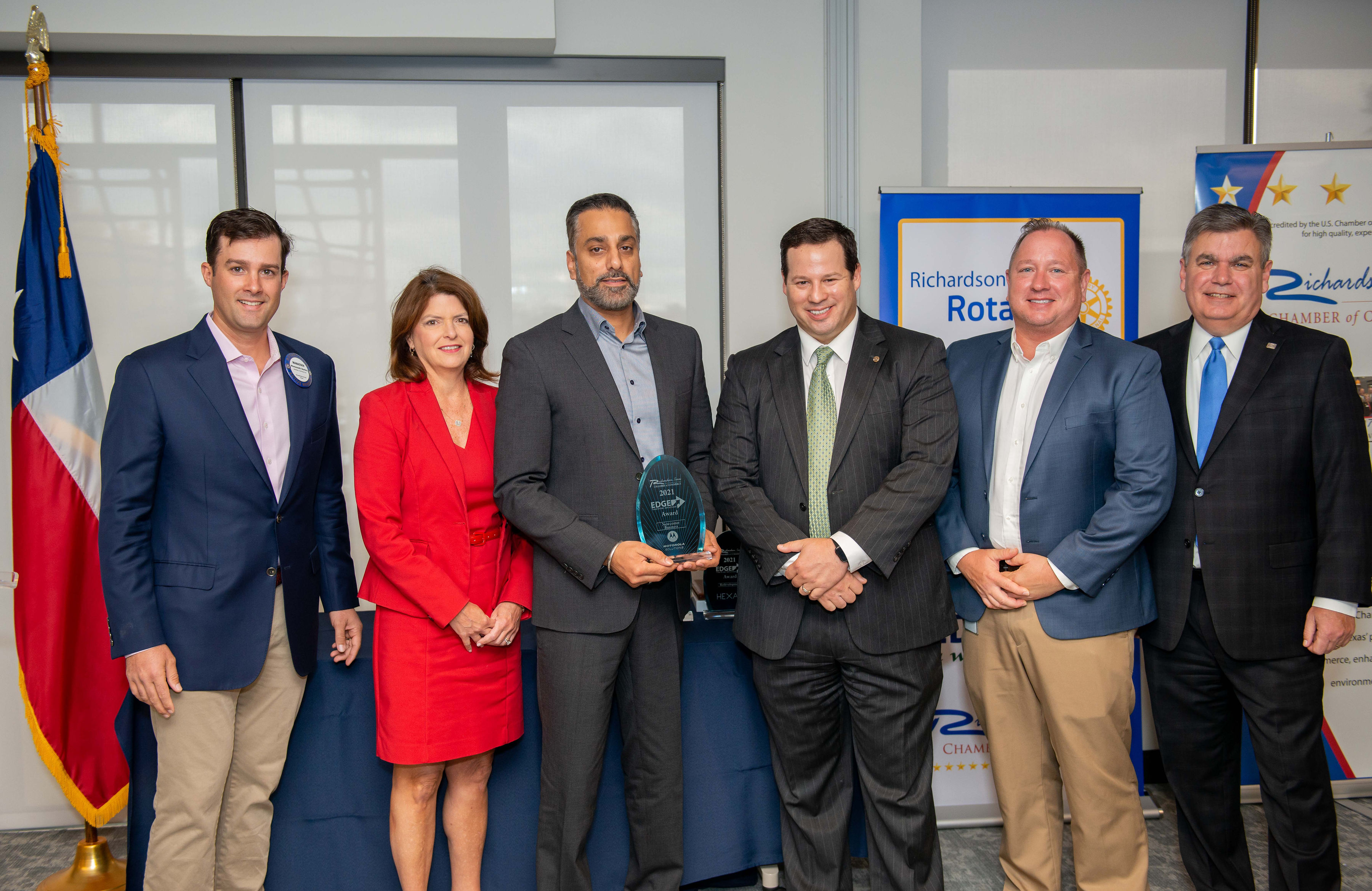 Motorola Solutions
Newcomer Business Award
Motorola Solutions received this award for selecting Richardson as the location for its artificial intelligence security camera unit in 2020 and its continued growth within the city. The company occupies 136,000 square feet of flex space that accommodates over 300 employees at Richardson's popular Parc Northeast light industrial development.  This award is given to a business that has come to Richardson since January 1, 2021 and has a significant impact on the community either through economic investments, community visibility and support, or other unique contributions. This award is sponsored by Logotology.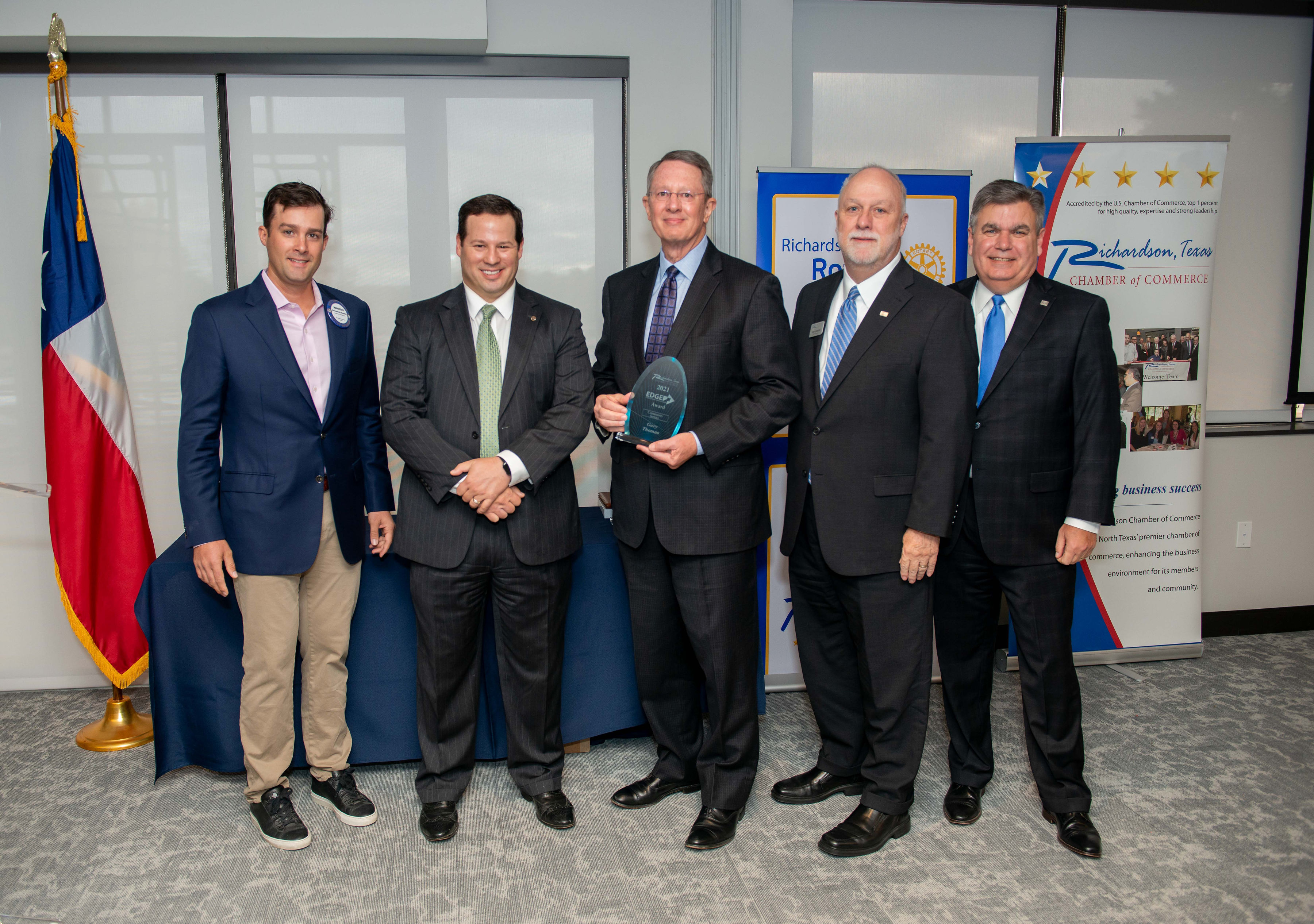 Gary Thomas
Community Service Award
Gary Thomas, the recently retired president and executive director of DART, received this award for his support in building and operating the 13-city regional transit system that provides bus, light rail, commuter rail and paratransit service to a 700-square-mile service area. Under Thomas' leadership, DART twice doubled its light rail system, becoming the nation's longest at 93 miles. This award is given to a public sector or nonprofit entity, or an educational institution, for its impact and distinguished service to the businesses and citizens of Richardson as evidenced by a recent achievement milestone. This award is sponsored by the City of Richardson.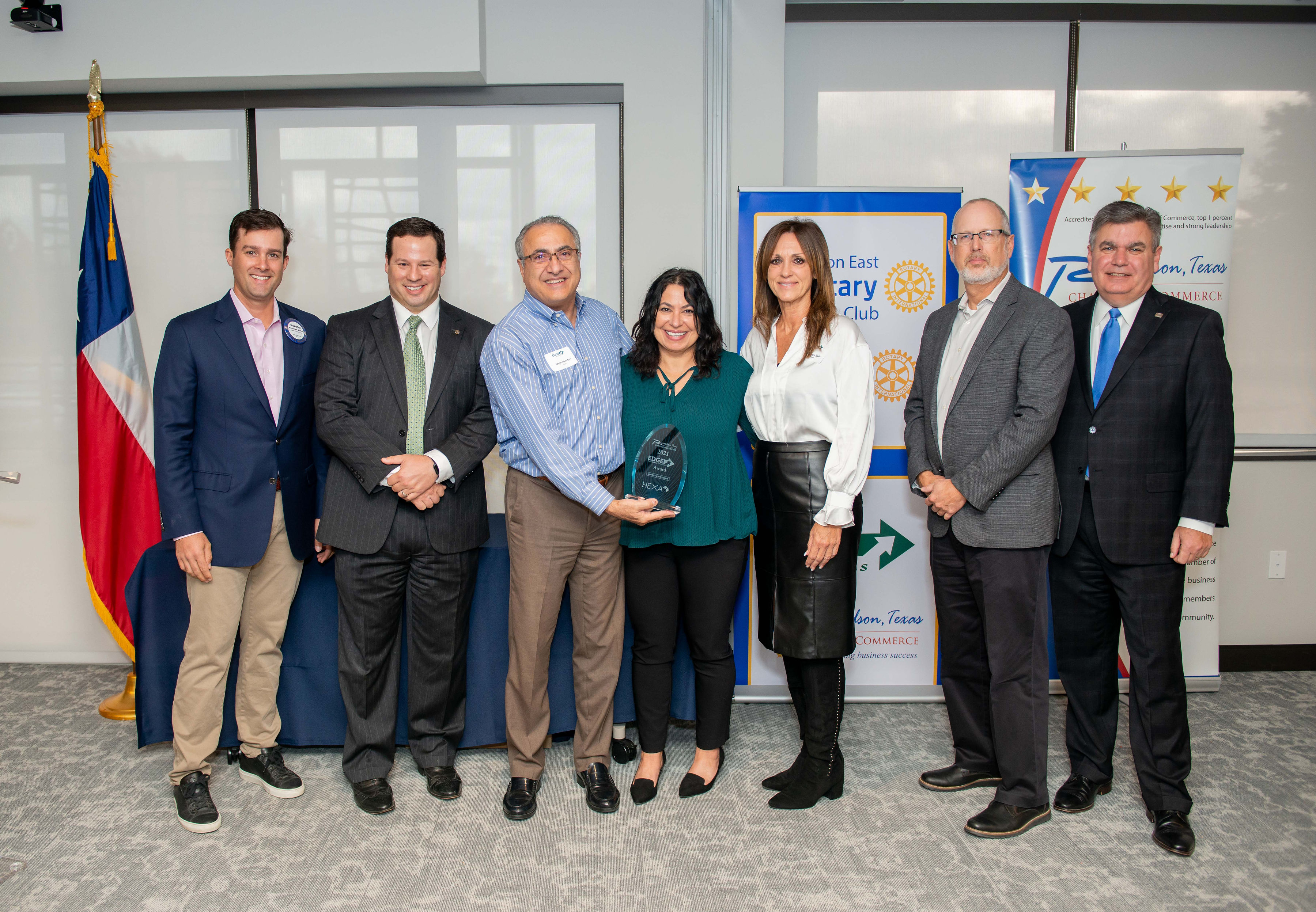 Hexa
Redevelopment Award
Hexa, a technology incubator, received this award for the transformation of a 44,000-square-foot former fitness center and school into an aesthetically pleasing and functional home for some of Richardson's most promising start-up companies. The brainchild of Richardson tech entrepreneur Maan Hamdan, Hexa also promotes STEM education programs. This award is given to a developer, or a property or business owner, who redevelops their property, adding significant value, improving the use of the space/site and thereby enhancing both taxable value and quality in the community. This award is sponsored by Alliance Architects.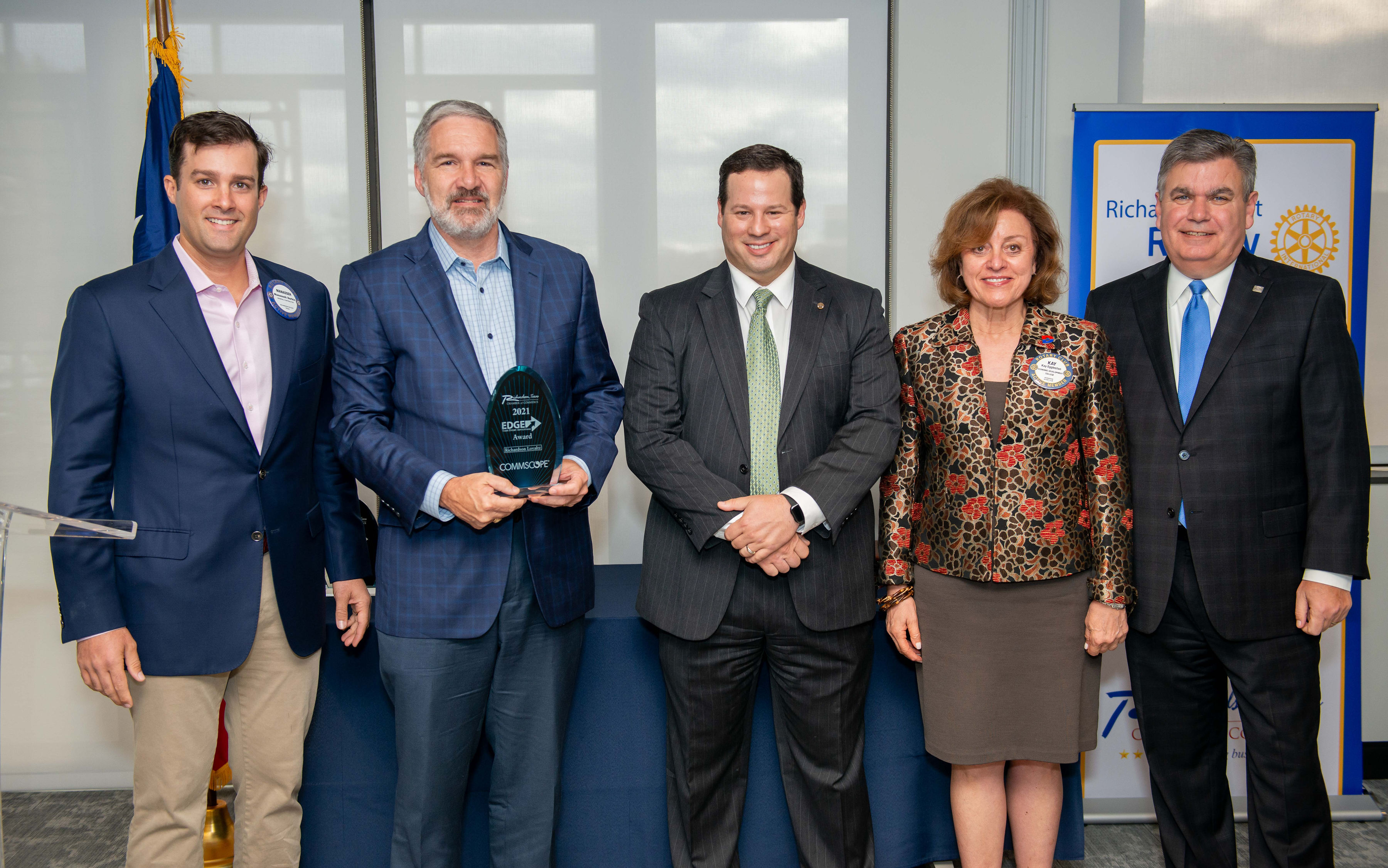 CommScope
Richardson Loyalty Award
CommScope, a global infrastructure company, received this award for its relocation into the Richardson IQ® from its previous space on the Telecom Parkway. Scaling to meet its growing business, CommScope's move also included an expansion to more than 100,000 square feet of space. This award is given to a local business for its longevity in Richardson (minimum of 10 years) or for renewing its commitment to maintain a Richardson presence when there was a choice to move. This award is sponsored by the City of Richardson and Dallas College Richland.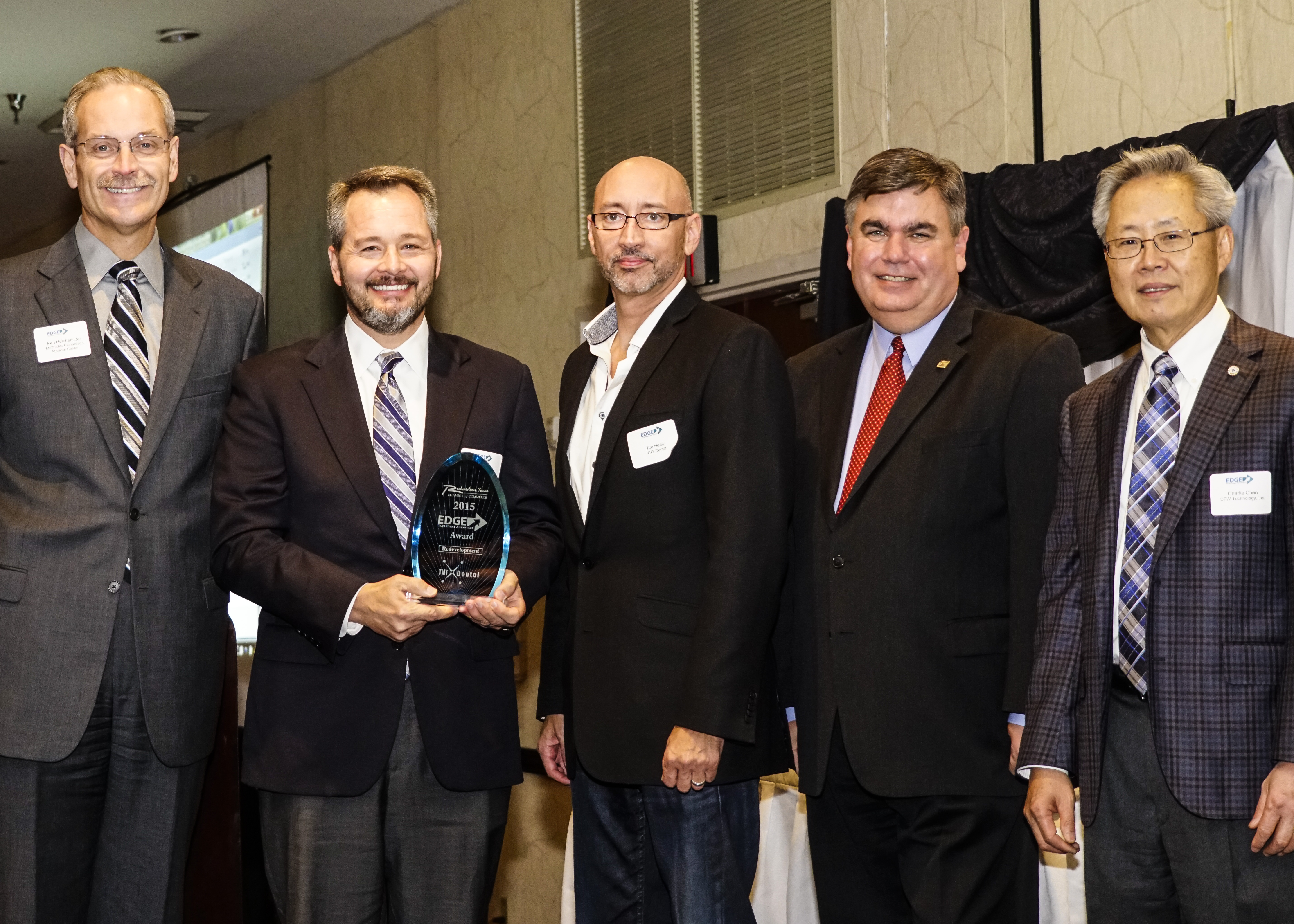 TNT Dental
Commercial Real Estate Project Award
TNT Dental, a dental industry internet marketing company, received this award for dramatically improving the aesthetics of 2100 N. Collins after purchasing and renovating the building for its new home. This award is given to a Richardson real estate project in office, industrial, retail, transit-oriented development or mixed-use development that demonstrates a positive new vitality for the city and has a strong impact on Richardson's commercial real estate sector. This award is sponsored by Texas Bank & Trust.