Sweat equity is the most valuable equity there is. Know your business and industry better than anyone else in the world.
Love what you do or don't do it.
Presented by Blue Cross Blue Shield of Texas, the Annual Meeting is the chamber's opportunity to share our successes from the previous year, while recognizing and thanking our members for their role in those successes. We will recognize our volunteer of the year, rookie of the year, committee of the year, small business of the year and announce the Richardson Citizen of the Year, among others.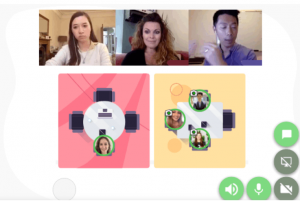 This event will be online, but we encourage you to watch with a small group of people who are part of your bubble. Make sure to connect through our Remo platform, and to post messages to your friends and professional network on the Remo online platform.
After you register for the meeting, you will receive a confirmation email. The day before the event, you'll receive an email with instructions on how to access the online event. Though Mark Cuban's remarks will be recorded, you'll have the opportunity to submit your questions.
Questions? Contact Andrea Young
Thank you to our sponsors
Chairman's Level Sponsors