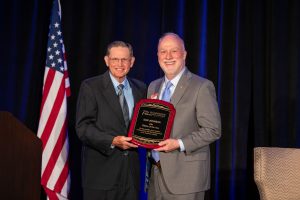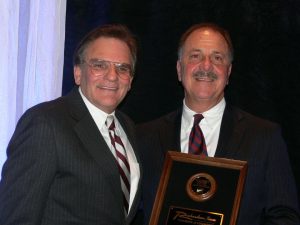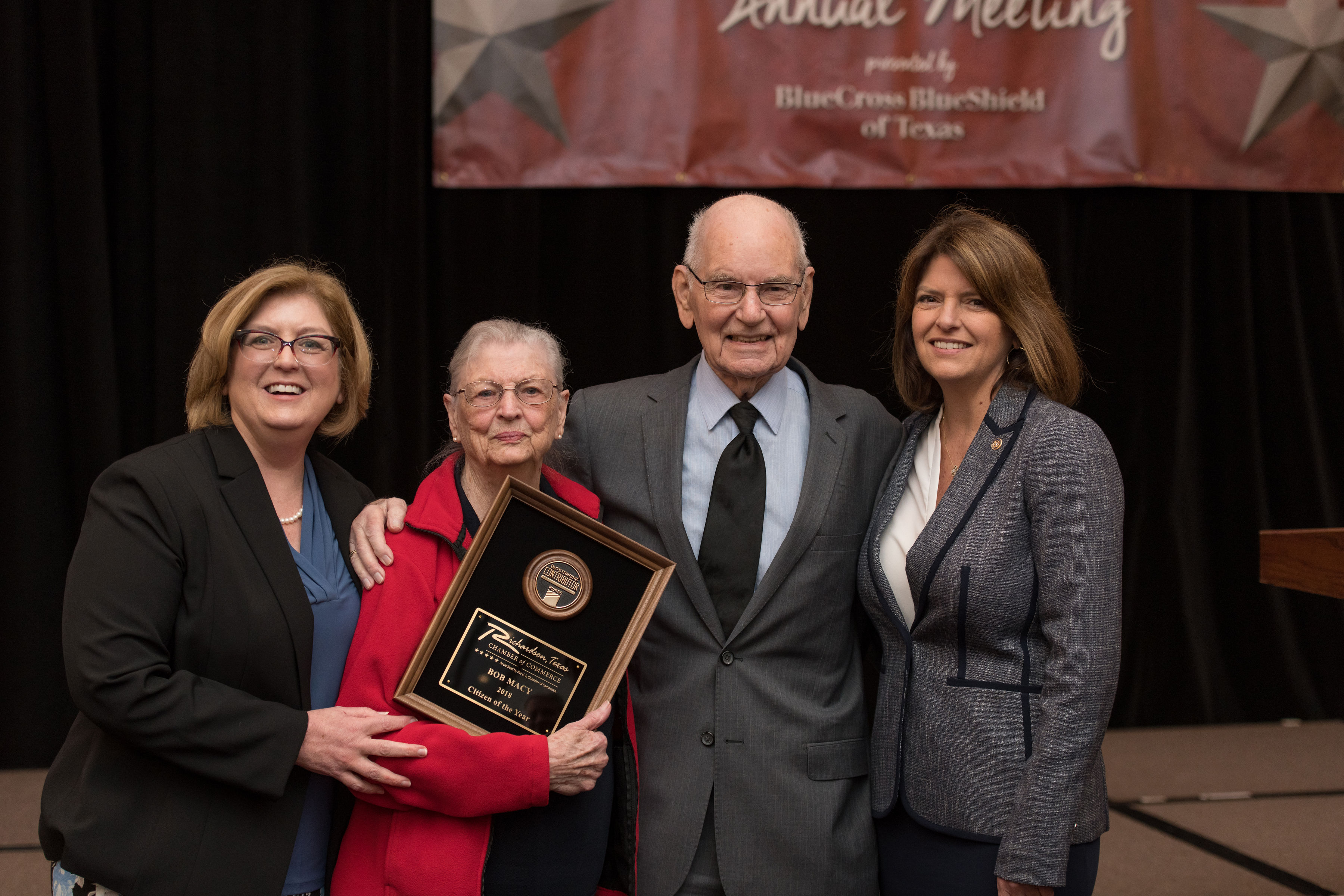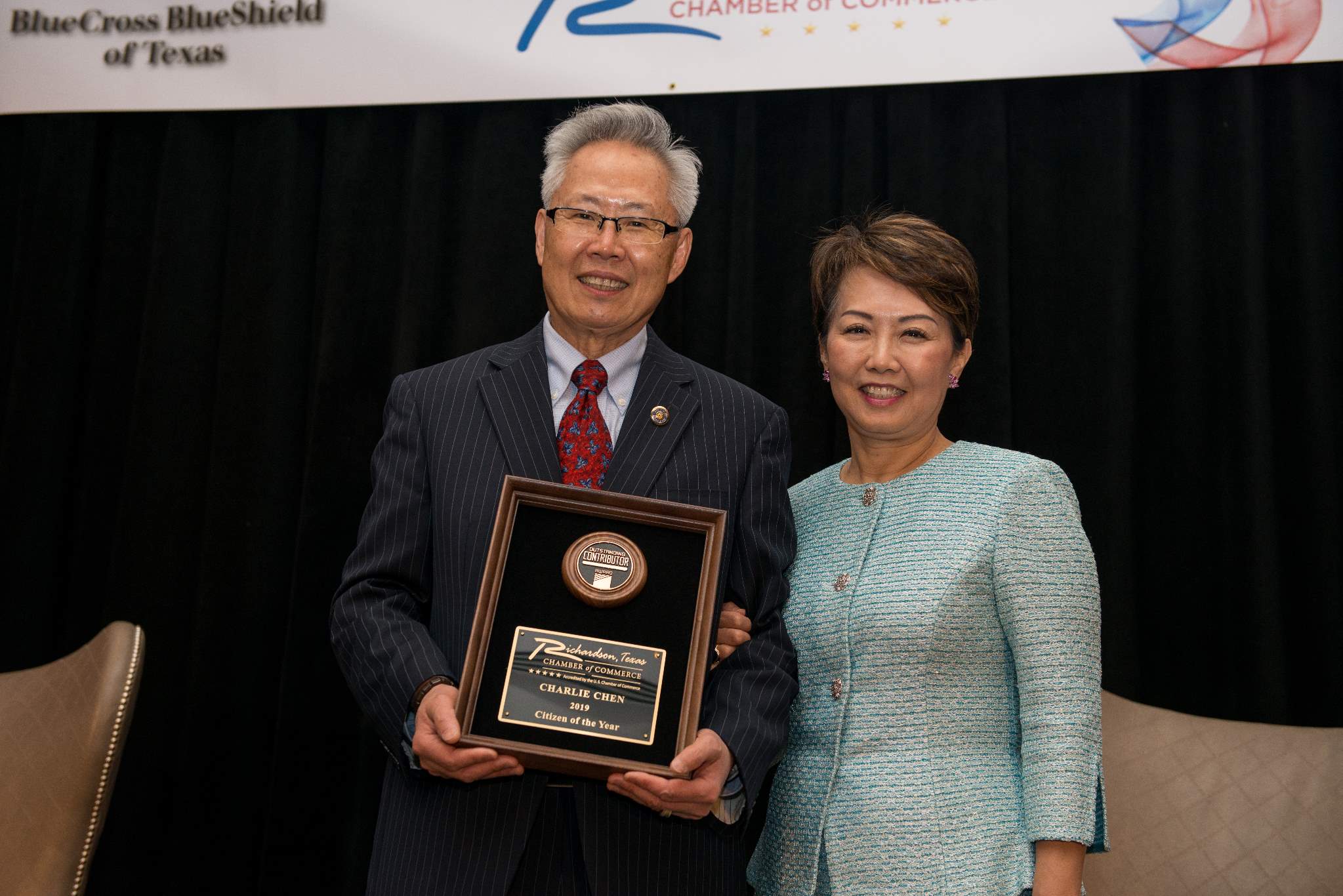 Each year a nominating committee, appointed by the Chairman of the Board and chaired by the previous awardee, selects the Citizen of the Year, who is announced at the Chamber's Annual Meeting. Nominees must meet several criteria, below:
Activities should be performed voluntarily and with self initiative OR individual could have received compensation for outstanding service to the community as part of their professional career.
Activities should not be self serving or performed to advance self interests.
Partisan political activities cannot be part of the evaluation.
Unless very unusual circumstances occur only one nominee should be selected.
Positive, loyal support of Richardson and the advancement of the business climate is an important criteria for selection.
Successful businesspersons who have achieved state or national recognition and who have supported Richardson may be considered.
2021 - Dan Johnson
2020 - Richard Ramey
2019 - Charlie Chen
2018 - Bob Macy
2017 - Nancy Wilson
2016 - Bob Townsend
2015 - Frank Kozel
2014 - Dr. David Daniel
2013 - Dr. Clayton Oliphint
2012 - Joe Snayd
2011 - Bill Keffler
2010 - Gary Slagel
2009 - Jim Hoyt
2008 - David Lawrence Zacharias, III
2007 - Jim Von Ehr
2006 - Richard Ferrara
2005 - Geraldine W. Leftwich
2005 - R. Frank Leftwich
2004 - Michael D. Spence
2003 - Dave Peters
2002 - Art Roberts
2001 - Charles W. Eisemann
2000 - George McVay
1999 - Ed Casteel
1998 - Ron Boring
1997 - Don Dillard
1996 - Max E. Kee
1995 - Gene Teague
1994 - Martha Ritter
1993 - Fred Hill
1992 - Earl Blackwell
1991 - Bob Baillargeon
1990 - Dot McCalpin
1990 - Kent Black
1989 - Stephen Mittelstet
1988 - Richard G. Dulaney
1987 - Stanley McCaleb
1986 - Diane Sullivan Price
1985 - Howard Hern
1984 - Hardy England
1983 - Kenneth Terry
1982 - Billye Meyer
1981 - Jerry P. Owens
1980 - Gene Jackson
1979 - Ernest H. Randall, Jr.
1978 - Tom Means
1977 - David Kaplan
1976 - Raymond D. Noah
1975 - Vera McCarty
1974 - Charles West
1973 - Tom Blakey
1972 - R.B. Sherrill
1971 - Clifford Huffhines
1970 - Marvin Youngblood
1969 - J.J. Pearce
1968 - E.G. Gatlin
1967 - Charles T. Boyle
1966 - C.B. Owens
1965 - William E. Herr